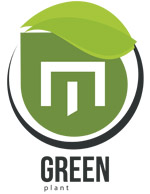 Merill produces and commercialize plastic products always keeping a high-quality standard and the environmental friendliness. In view of a continuous improvement, Merill defined the following environmental policy.
During the manufacturing process, the company will:
Recover the waste production (by grinding and re-inclusion in the production process);
Reduce the raw materials employed (analysis during the mould design and material trials);
Employ high-tech machinery with low environmental impact and moderate energy consumption;
Raise the personnel awareness of waste recycling;
Employ silicone-free mould release agents and limit their use if not explicitly necessary.
In the Fabriano (AN) factory, Merill is always very sensitive to environmental issues with the aim of preventing and reducing pollution.
Merill policy consists of involving all the personnel and raising the suppliers awareness with the purpose of safeguarding both the internal and external environment in which we work.
The above-mentioned policy can be viewed by all Merill's personnel.
Click here to see the certificate